Merriam turkey
I love this time of year, other than fall when the bulls are bugling, spring is a great time. The weather is warming up and getting nice. The grass is coming up, trees are budding out and everything is turning green. Elk and deer are shedding their antlers and the turkeys are gobbling.
We all have cabin fever and everyone has been looking forward to getting out and enjoying everything I mentioned above. EXCEPT, Corona virus has a different idea! Our leaders are telling us to stay inside, social distancing and self quarantine. No matter what your opinion or view is on the idea of all of this, life will go on.
All of us here at Top Notch Outfitters are doing our part also. What better way to social distance from others than to be out in the fresh clean air? Whether shed hunting, turkey hunting, or hiking in the mountains, New Mexico is a beautiful place to be doing it.
If you want to get out while still being mindful of social distancing, come hike, shed hunt or go on a New Mexico merriam turkey hunt with us, give us a call, we are still open! Everything here is clean and fresh ready for you to get away.
We also have a few of our elk hunts available. So if you are still thinking about getting an elk hunt this fall it's not too late. We have some New Mexico private land rifle elk hunts Oct 15-19 and several New Mexico private land archery elk hunts in September to choose from.
So give us a call at (575) 937-3572, fill out our hunt contract, or fill out the form on our contact page and come get away and enjoy the beautiful mountains of southern New Mexico.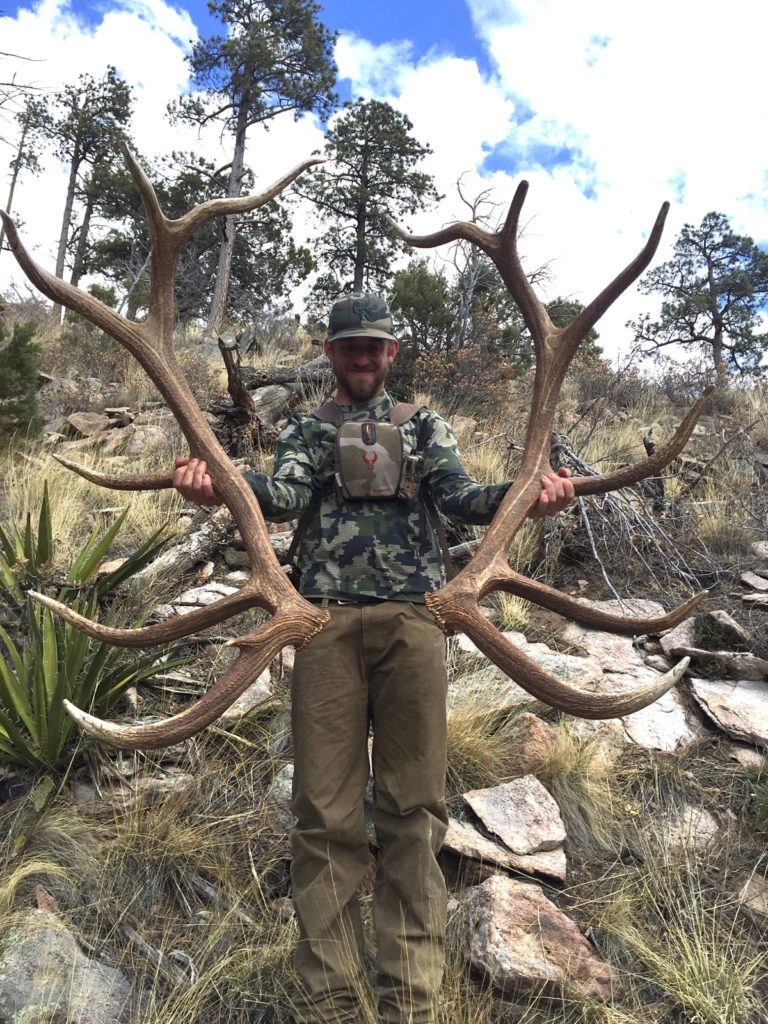 Matt with some giant sheds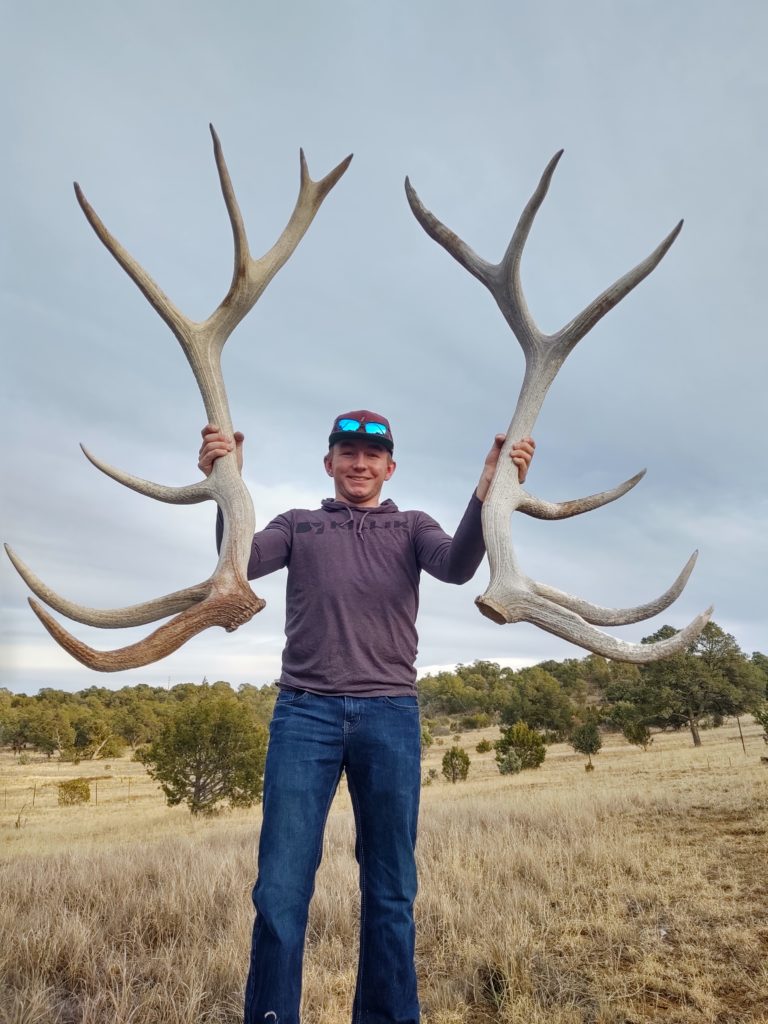 Christian with 360 set of sheds